X-Act Care Cleaning Services in Dallas
Best House Cleaning Services and Maids in Dallas
HOW IT WORKS
BOOK ONLINE
Select the date and time you'd like your professional to show up.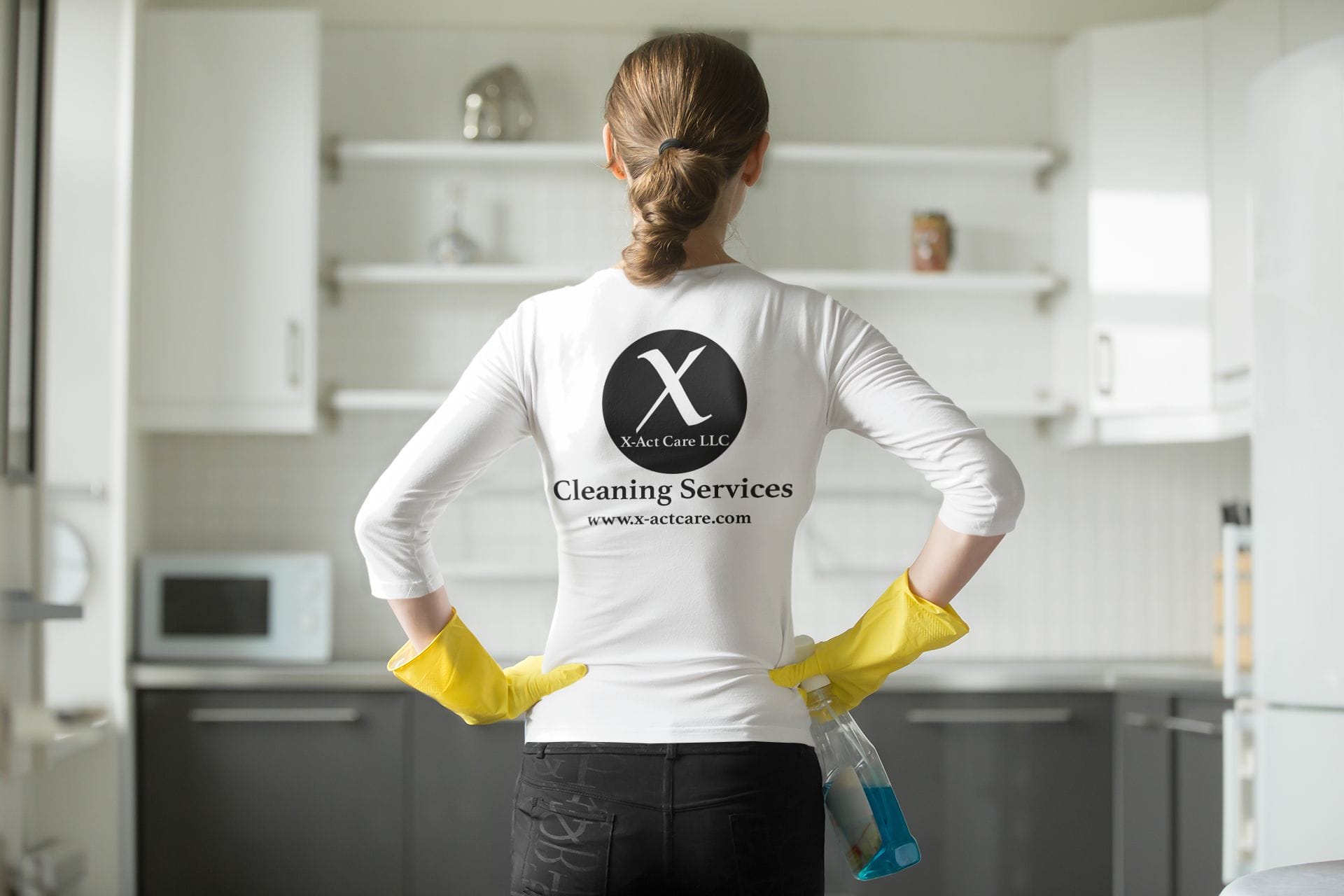 CLEAN
A certified cleaner comes over and cleans your place.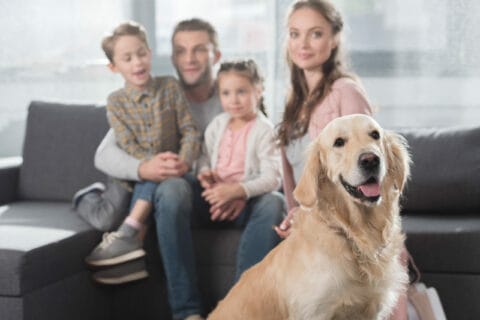 Relax
Sit back and relax. Enjoy your sparkling home!
Finding trusted cleaners for you.
We know inviting someone into your home is a big deal. All X-Act Care Cleaning Services cleaners are
carefully vetted by us so we choose the right person to care for your home.
We guarantee your X-Act Care Cleaning Services cleaner will always be:
Experienced & professional
Background & reference checked

English speaking
Interviewed in-person
Highly rated by other X-Act Care Cleaning Services customers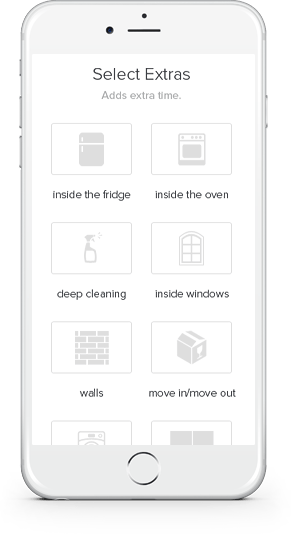 BOOK ON THE RUN
We're mobile friendly. Book just as easily from your mobile phone as you can on your computer.
THE HIGHEST STANDARDS. THE HAPPIEST CUSTOMERS
I was amazed at the work that was done. They were prompt and professional. Great value, quality and friendly people !
Leo Facterra
Biweekly House Cleaning Services
When the team leaves my home it is dust free and clean smelling. I love their professionalism and the care they take in their job.
jeff taylor
Deep Cleaning
Very friendly, super sweet & extremely professional. Very detailed work, would recommend 100%.
Positive: Professionalism, Punctuality, Quality, Responsiveness
The cleaners were prompt, pleasant and made sure that my home was spic and span sparkling clean! I'm thoroughly pleased!

Great service! Very professional and they pay a lot of attention to detail. Couldn't recommend a better cleaning service.
Luis Chavez
Deep Cleaning Services
Amazing work! Affordable, and fast! By far the best service I've had! Would recommend!
Omar Cortez
Recurrent House Cleaning
Great company. Very professional and a pleasure to work with. Very happy to recommend them to anyone.
Mastaneh Bigvand
Biweekly House Cleaning
Great services! They are efficient, do a lovely job, and that's why I keep using them. ?
This is a great company. We have been clients for almost a year and have been very impressed with their work and professionalism.
Dory Wareing
Recurrent House Cleaning Services
So happy with this service! Very friendly, immediate response time, very very punctual for appointment, more than fair pricing and efficient. Highly recommended.
X-Act Care was great. They were professional, thorough, efficient, and very reasonably priced. I would definitely recommend them
Lorena Rivera
Monthly Cleaning Service
Very good service. I have used this company a few times now and they have always done a good job. They are always hard working/ They work fast, but do not forget to do anything.
Positive: Punctuality, Quality, Responsiveness, Value
Obie Embury
Residential Cleaning Services
I have used this service for several months. They are patience with my animals, they always ask me if there is anything else they can do. They respect and honor my boundaries of areas I don't want to have cleaned. They are extremely friendly. So glad I found them.
Rose Torres
Recurrent House Cleaning
I'm very happy with their performance! The house was cleaned very thoroughly, and communication was effortless. I would definitely use this company again. Thank you!
Hugo Corral
Regular House Cleaning
Very detail oriented. Reliable and trustworthy. Definitely the best cleaning service I have ever had. Reasonably priced for services provided. Highly recommend!
Douglas Bates
Maid Services
X-Act Care were able to accommodate me on very short notice, next day. They were right on time and did an outstanding job. I would recommend X-Act Care to anyone.
Cari Moon
One Time House Cleaning Service
Thank you for the excellent cleaning service you provide. Your cleaning staff is professional, personable and trustworthy; your office staff is polite and eager to assist. In short, I'm very happy I hired your firm.
Emlen Stock
Standard Cleaning Service
I have been using x-act care for over a year, they have been doing a fantastic job for me. Anything I ask, and I have no complaints, I recommend them to anyone that wants good service:-)
Lisa Alexander
Recurrent House Cleaning
Outstanding communication and the carpets look brand new. I could not be more satisfied with the services provided and I'd happily recommend X-Act Care to anyone wishing to get their carpets cleaned.
Kenneth Patterson
Deep Carpet Cleaning
My husband and I were looking for a carpet cleaning service provider in Dallas. His sister referred us to X-Act Care, and we called them. We are really happy with the work and the crew, and we will definitely call them again in a few months.
Gloria Natal
Carpet Cleaning Services
We hired them clean our home and we could not have been happier with their service and professionalism. They really went above and beyond to put the extra touch to our home and will absolutely return to request their services again.
Nina Collins
House Deep Cleaning
Just had my house cleaned yesterday before a party and it looked amazing. I highly highly recommend this company. The girls were awesome trustworthy and so sweet. I signed up for monthly service. Thank you!!
Tracy Stratton
One Time House Cleaning
Sandra and her team make up the most accommodating, responsive, and professional cleaning service I've ever used. They are dependable and, if there is ever an issue, Sandra addresses it immediately to ensure customer satisfaction. Highly recommend!
Shannon Graf
Recurrent House Cleaning
Very nice staff that does an awesome and super thorough job.
Daniel Lipschitz
Move Out Cleaning
It is not easy to find a good house cleaning service. So when I found X-Act Care I was very happy and satisfied. They are very good and reliable and trustworthy! If you hire them you will not be sorry.
Tigers Moore
Bi-Weekly House Cleaning
I am really picky on who I want to clean the house because people don't generally have a close attention to detail. This company does! My house looks really nice now. I'll be using their services again, highly recommend.
Laurence Lau
Deep Cleaning
Really impressed with the cleaning service I received from this agency. The cleaners were so through and efficient. I had high expectations and I was prepared to be disappointed, but I was wrong! They were excellent in every aspect. I would use this service again and thank you to X-Act Care!
Lisa Polite
Recurrent House Cleaning
I have been getting my home cleaned regularly through X-Act, and it has been a huge improvement to my life. The crew are always kind, effective, and a delight to welcome into my home. I am very happy with the service I've received.
Alfred Rosales
Regular cleaning services
I've used several X-Act Care several times in the past couple of months. My housekeeper quit and I was in the process of moving, each cleaning was a 'one off'. Each time they did an amazing job. They did the move out cleaning for my old house and I was impressed by how spotless it looked. Reliable and clean, just what I was looking for in a house cleaning service.
Camilla Pitts
Deep Cleaning
Sandra and her team are wonderful! We had our previous maid for 10 years and interviewed several people to replace her and thought no one could fill her shoes. Then x-act came along and we are thrilled we found them. They are also very caring people. We have littles at our home and they have even helped us change a diaper! Just all around good company and people.
Kelly MM
Recurrent house cleaning
We love using the X-Act Care! They show up on time and when they leave, the house is always spotless. It's so great coming home to a clean house. I also enjoy the peace of mind knowing that our house is disinfected and that the products are green and non-harmful to my pets and family.

Positive: Professionalism, Punctuality, Quality, Responsiveness, Value
Yolanda Sanders
Recurrent house cleaning
If you want a clean house, look no further. This company is fair priced, and they communicate well! I just got my house cleaned this morning and they did a better job than anyone that has cleaned my house before. Their attention to detail is excellent. My house is soooo clean. It sparkles. ??❤️
Stefanie Pray
Move in cleaning, regular house cleaning
I've used X-Act care many times with a variety of housekeepers. It's been an entirely positive experience. The workers are conscientious, hard working and efficient. The products are eco friendly. The workers arrive with everything needed, even vacuum cleaners. The house looks great when they finish. Also, the fees are reasonable. Highly recommended.
Sebastian Farleigh
Deep Cleaning Service
It was a pleasure deal with X-Act Care! They listened to my all my needs and stayed in contact with me from start to finish. The cleaning personnel were efficient and very good. I was very pleased with the job they completed, and will be using them again. 5 stars
Natasha Mccoy
Regular house cleaning
I have been using X-Act Care for more than a year and could not be happier with the service they provide. They are very thorough and attentive and make sure to follow up for feedback. They are also quick to support requests and the house always looks fantastic when they leave. I will continue to use their services without hesitation and highly recommend them to anyone looking!
Jewel McKinney
Regular House Cleaning
"I moved to X-Act after working with another cleaning service for over 6 months. Sandra came and did a walk through I told her about the past service and she was kind enough to say that what I was looking for was easy. She said I would be very pleased with the service they would give and she was 100% correct. When they left the first time our home was amazing and I knew they would be awesome. She has been very flexible and I like the automated system for payment. She texted me with any questions and the cleaners themselves are very detailed and quiet they just come in and get to work. I appreciate the service and was extremely happy. I will continue to use them."
Erika Forbes
Standard House Cleaning
"Had an excellent experience with X-Act Cleaning. They did a move-out cleaning for us and did a fantastic job as well as being reasonably priced. Will definitely go back to them. Wish I had found them sooner!"

Positive: Professionalism, Punctuality, Quality, Responsiveness, Value

Tina Peterson
Deep Cleaning Service
YOUR TRUST AND SECURITY ARE OUR PRIORITY

SAVES YOU TIME
X-Act Care Cleaning Services helps you live smarter, giving you time to focus on what's most important.
SAFETY FIRST
We rigorously vet all of our Cleaners, who undergo identity checks as well as in-person interviews.
ONLY THE BEST QUALITY
Our skilled professionals go above and beyond on every job.
EASY TO GET HELP
Select your ZIP code, number of bedrooms and bathrooms, date and relax while we take care of your home.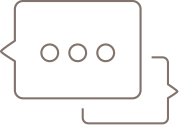 Seamless communication
Online communication makes it easy for you to stay in touch with your Cleaners.

CASH-FREE PAYMENT
Pay securely online only when the cleaning is complete.
YOU'RE A STEP AWAY FROM HAPPY HOME
Cleaning Services in Dallas
Living in Dallas probably means you have a busy schedule since this is a dynamic and constantly growing city. If that's your case, doing your own home cleaning can be challenging.
So, if you have been wondering if it's time to hire a home cleaning service in Dallas but are not sure about this decision, we have some excellent reasons for you! Keep reading and find out more!
One of the major cities in Texas and the 9th largest metropolitan area in the U.S., Dallas is also home to 21 Fortune 500 companies. This city is full of life, culture, and busy, hard-working people who know how to enjoy one of the greatest cities in the nation.
With a fast-growing atmosphere and so many people with a hectic life, there's barely any time to do house cleaning. So, why spend your free time cleaning up your home when you can hire excellent housekeeping services in Dallas?
Hiring housekeeping services help create a more healthy environment for you and your family. Keeping your home always clean without doing it yourself will guarantee that it never gets to the point that it affects your health. With that, everyone can feel safe and comfortable.
Living with everything in order without feeling you live in a messy and dirty place can provide a more enjoyable and relaxing atmosphere for you and your family to live in.
After all, don't you feel better when you come home to a clean place at the end of the day?
In addition, when you receive people in your house, you can make your guests also feel welcomed and happy to be there.
2. A Cleaning Service Has a More Effective System
Although you might have a cleaning system for keeping your house tidy, you probably have to spend a lot of your time cleaning out, right?
That's when maids come into play! Professional house cleaners are experts with a lot of experience in the field. Consequently, their cleaning system is more effective than yours, and they will undoubtedly do the job better.
So, why not save yourself energy and time and hire a maid to do all the hard work for you? And if you are wondering, "oh, but they probably won't do it in the way I want," you can just give them clear instructions about your needs, and they will follow it.
Maids are trained to attend to the clients' requests. So, you can provide a checklist with all that needs to be done and just let them do the work for you.
3. Odors and Dirt? Never Again!
A house with lousy maintenance can cause many problems. Pest infestations, odors, and dirt accumulation are some examples.
If you don't have time to clean correctly, little things like food residues can lead to an unhealthy environment. Then you have to expend even more money to get rid of it. Not cool, right?
These issues, like mold buildups, can lead to other problems like allergies and affect your respiratory system, for instance.
4. Save Up on Cleaning Supplies
Do you want a professional-level cleaning but don't want to spend money on supplies?
When hiring a cleaning service in Dallas, you can still have the best cleaning solution without having to spend your money buying cleaning supplies.
Pro house cleaners will bring the best products and equipment to clean up your house. This is another thing to get off your mind regarding tidying up your place.
5. More Time for yourself! yeah!
Who wants to spend their free time tidying up? When you delegate house cleaning, you create quality time for yourself, your loved ones, and your hobbies.
That free time can be used to relax, enjoy the things you like to do but never do because of the lack of time, and who knows, put that old project to work.
Having someone to do the house chores will help you:
Get organized in your Dallas-living busy schedule.

Invest your time in other activities;

Meet your friends more often;

Spend more time with your family, etc.
6. Want Some Extras? Have them!
Cleaning our home can be a bother, but we do it anyway to live in a minimal clean and healthy environment. However, we usually just take care of the basics for living, right?
That other non-essential-for-daily-life maintenance we should have done a long time ago keeps getting postponed. With maids, you can get those things done!
When you hire professional house cleaners, you can ask for extra services. For example, uncluttering that space in the garage or cleaning up the attic or basement. There! Now you can take another thing off your busy-life list. Sounds like a dream, don't you think?
How Do X-ACT Care Cleaning Services Can Help You?
With so many benefits, what is not to like about hiring a home cleaning service in Dallas? Now you know some great reasons, and we are here to help you execute this plan!
We offer you a personalized service. You can choose the frequency (one-time or regular services options), the number of rooms you would like to clean, and everything else in between.
We have in-person interviews with all of our professionals and identity checks, guaranteeing you a safe experience with our certified team of experts.
How does it work? It's simple! You book an appointment on our website, we will send you one of our professional cleaners, and they will tidy up your home in the way you want and need.
What are you waiting for? Your search for a home cleaning service in Dallas is over! Click here and book a cleaning now!
Pick a company who works for you, and with you, anywhere anytime. Pick X-Act Care for your home.