Top 6 Reasons to Have Cleaning Service in Dallas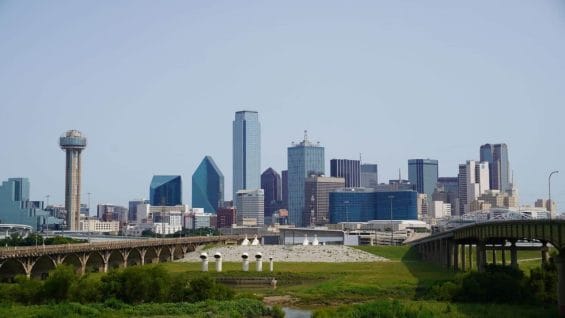 Living in Dallas probably means you have a busy schedule since this is a dynamic and constantly growing city. If that's your case, doing your own home cleaning can be challenging.
So, if you have been wondering if it's time to hire a home cleaning service in Dallas but are not sure about this decision, we have some excellent reasons for you! Keep reading and find out more!
One of the major cities in Texas and the 9th largest metropolitan area in the U.S., Dallas is also home to 21 Fortune 500 companies. This city is full of life, culture, and busy, hard-working people who know how to enjoy one of the greatest cities in the nation.
With a fast-growing atmosphere and so many people with a hectic life, there's barely any time to do house cleaning. So, why spend your free time cleaning up your home when you can hire excellent housekeeping services in Dallas?
Promote a Healthier Home Environment
Hiring housekeeping services help create a more healthy environment for you and your family. Keeping your home always clean without doing it yourself will guarantee that it never gets to the point that it affects your health. With that, everyone can feel safe and comfortable.
Living with everything in order without feeling you live in a messy and dirty place can provide a more enjoyable and relaxing atmosphere for you and your family to live in.
After all, don't you feel better when you come home to a clean place at the end of the day?
In addition, when you receive people in your house, you can make your guests also feel welcomed and happy to be there.
A Cleaning Service Has a More Effective System
Although you might have a cleaning system for keeping your house tidy, you probably have to spend a lot of your time cleaning out, right?
That's when maids come into play! Professional house cleaners are experts with a lot of experience in the field. Consequently, their cleaning system is more effective than yours, and they will undoubtedly do the job better.
So, why not save yourself energy and time and hire a maid to do all the hard work for you? And if you are wondering, "oh, but they probably won't do it in the way I want," you can just give them clear instructions about your needs, and they will follow it.
Maids are trained to attend to the clients' requests. So, you can provide a checklist with all that needs to be done and just let them do the work for you.
Odors and Dirt? Never Again!
A house with lousy maintenance can cause many problems. Pest infestations, odors, and dirt accumulation are some examples.
If you don't have time to clean correctly, little things like food residues can lead to an unhealthy environment. Then you have to expend even more money to get rid of it. Not cool, right?
These issues, like mold buildups, can lead to other problems like allergies and affect your respiratory system, for instance.
You Can Save Up on Cleaning Supplies
Do you want a professional-level cleaning but don't want to spend money on supplies?
When hiring a cleaning service in Dallas, you can still have the best cleaning solution without having to spend your money buying cleaning supplies.
Pro house cleaners will bring the best products and equipment to clean up your house. This is another thing to get off your mind regarding tidying up your place.
More Me Time? Sign Me Up!
Who wants to spend their free time tidying up? When you delegate house cleaning, you create quality time for yourself, your loved ones, and your hobbies.
That free time can be used to relax, enjoy the things you like to do but never do because of the lack of time, and who knows, put that old project to work.
Having someone to do the house chores will help you:
Get organized in your Dallas-living busy schedule;
Invest your time in other activities;
Meet your friends more often;
Spend more time with your family, etc.
Want Some Extras? Have it!
Cleaning our home can be a bother, but we do it anyway to live in a minimal clean and healthy environment. However, we usually just take care of the basics for living, right?
That other non-essential-for-daily-life maintenance we should have done a long time ago keeps getting postponed. With maids, you can get those things done!
When you hire professional house cleaners, you can ask for extra services. For example, uncluttering that space in the garage or cleaning up the attic or basement. There! Now you can take another thing off your busy-life list. Sounds like a dream, don't you think?
How Do X-ACT Care Cleaning Services Can Help You?
With so many benefits, what is not to like about hiring a home cleaning service in Dallas? Now you know some great reasons, and we are here to help you execute this plan!
We offer you a personalized service. You can choose the frequency (one-time or regular services options), the number of rooms you would like to clean, and everything else in between.
We have in-person interviews with all of our professionals and identity checks, guaranteeing you a safe experience with our certified team of experts.
How does it work? It's simple! You book an appointment on our website, we will send you one of our professional cleaners, and they will tidy up your home in the way you want and need.
What are you waiting for? Your search for a home cleaning service in Dallas is over! Click here and book a cleaning now!
Pick a company who works for you, and with you, anywhere anytime. Pick X-Act Care for your home.
BOOK YOUR MAID SERVICE TODAY!