How to Deep Clean Your Home in a Few Steps
Cleaning, on many occasions, is the key to keeping your home in good conditions. Normally, when you clean your home, you do it in a general way, but it is recommended to do a deep cleaning from time to time to prevent accumulation of dust, bacteria, viruses like COVID-19, and declutter things that you no longer need.
If you think that your house already needs a large-scale cleaning, then it's time to choose a day of the week, preferably a weekend, so that you can dedicate the entire day to going through every corner of the home as it should. And then, follow the tips shared by our cleaning experts at X-Act Care Cleaning Services to make your house sparkle clean. Are you ready for this challenge?
The basics of cleaning
If you estimate to clean all areas of the home in a few hours, then estimate the time of cleaning as well and divide the tasks from harder to easier.  Implement a step-by-step process throughout the house. It is imperative that you go from top to bottom, start from the ceiling fans, use a High Reach Cobweb Duster, and finish your task by mopping the floors. Most people do this during the spring or summer months, but don't limit yourself if you can do it at the arrival of every season.
Ceiling fans collect dust easily, wipe the blades and the body of the fan with a damp cloth and fresh water, then dry it with a microfiber cloth. If you go on long vacations, you can cover the ceiling fan, this will extend the lifespan of the fan.
Windowsills, Baseboards and Crown Molding
Cleaning windowsills, baseboards and crown molding is not that hard, but it takes time when you are doing a deep cleaning. That's why maintaining a property regularly makes it easier. Start with the materials, you will need dishwashing liquid (mostly when you consider that windowsills were exposed to grease or they have excessive dirt), mix the dishwasher liquid with warm water. use a spray bottle to mist surfaces. Then, use a damp microfiber cloth to wipe the surface. Switch your microfiber cloth often when you feel you are not getting all the dirt at once.
Make your bed the right way
When it's time to change your sheets, you can use these tips to make it convenient and effective. First, take all sheets, pillows, and duvet off the bed. Clean the surface of the bed using a compact steamer to eliminate small stains and reduce the presence of mites. Put the fitted sheet (elasticated corners) on the bed. Make sure the fitted sheet sits well on top of the surface of the mattress and use the steamer again if you see that the fitted sheet has wrinkles. Next, put the top sheet on and straighten it to avoid any more creases or wrinkles. Make sure the sheet spreads evenly, compare the horizontal line that falls from the mattress to check alignment. Remember to fold the end of the top sheet firmly under the mattress. Then, lay the duvet on top of the mattress. Straighten the duvet and fold it up to cover approximately three quarters of the mattress to make it look fantastic. Finally, shake the pillows and fluff them so that they take their original shape. Place the pillows following a pattern from bigger to smaller having the biggest pillow resting on the headboard of the bed.
Inside the Fridge
A clean refrigerator can be an important part in maintaining a healthy lifestyle. So it's worth taking time for this task! First, take everything out of the refrigerator. Select and dispose the expired products and food that nobody ended up eating. Start at the top of the fridge and work your way down each shelf as well as any removable ones before washing them with warm soapy water (or use dish detergent if needed). Don't forget about small shelves inside door too; they need just as much care since food might get trapped on those nooks sometimes without us even realizing until after dinner… Finally, place the products, produce and food inside the refrigerator.
Hidden Areas
To get to those areas where we don't normally clean, such as inside drawers and shelves, it's best to take everything out little by little, clean each area and put it back. A large amount of dust also accumulates behind the furniture, so we recommend moving it to be able to reach all corners of the home. To clean objects and drawers, mix soapy water and a splash of bleach in a bucket. Moisten a rag with the cleaning mixture and keep a clean one handy to dry. Don't forget to rinse them from time to time!
Take advantage of the fact that you will empty different areas to throw away what is no longer useful, donate what is still useful, but you no longer use, and keep only what is necessary. To clean the floors, sweep as usual and then in a bucket make the same mixture that you use to mop regularly, such as water with detergent, but this time it includes a splash of chlorine.
The remarkable carpet
Once you have cleaned the home in a general way, although more carefully, it is time to move on to removing those stains that only cause headaches.
Carpets in homes are usually the pebble in the shoe for many people, since it is not as easy to clean them as ceramic flooring, but there is a solution for everything, and the best thing is that you will not need a vacuum cleaner. Here is what you must do:
Sweep it with a completely clean broom to remove the first traces of dust.
Mix liquid soap with hot water and place it in a container with a vaporizer to spray it by areas.
With a bristle brush, go cleaning the spaces that you moistened with the vaporizer and let it dry naturally.
For deep stains, or if your carpet is already very dirty, mix with hot water and white vinegar.
Old Fabric Armchairs
Armchairs, especially fabric ones, are other objects in the home that tend to get dirty due to constant use, and even more so if you have pets. To make them look like new again, we tell you the easiest way to achieve it using homemade products.
First you must remove the accumulated hair or crumbs by placing a latex glove on your hand and moistening the part of the palm and then pass your hand over the chair. You will see how all the residues are lifted.
Mix a liter of warm water with a glass of white vinegar and a teaspoon of baking soda.
Moisten a lint-free cloth without saturating it with liquid and clean the entire chair using circular movements and allow to dry.
Give priority to stains, but don't forget to spread the mixture all over the chair so that it is even.
3 Ways to Eliminate Black lines in grout
Sometimes, the only thing standing between you and a beautiful bathroom is mold. There's no way around it – when your grout gets wet from leaks or improper resealing of tiles in sinks and tubs; black spots will start appearing all over them (and who wants those?). Today we're going to talk about ways that can help get rid of the black lines in grout. The advantage is that some of the solutions (household items) at home to leave the black lines as new as possible. All you need is a couple of household items to make the grout look like if it was brand new.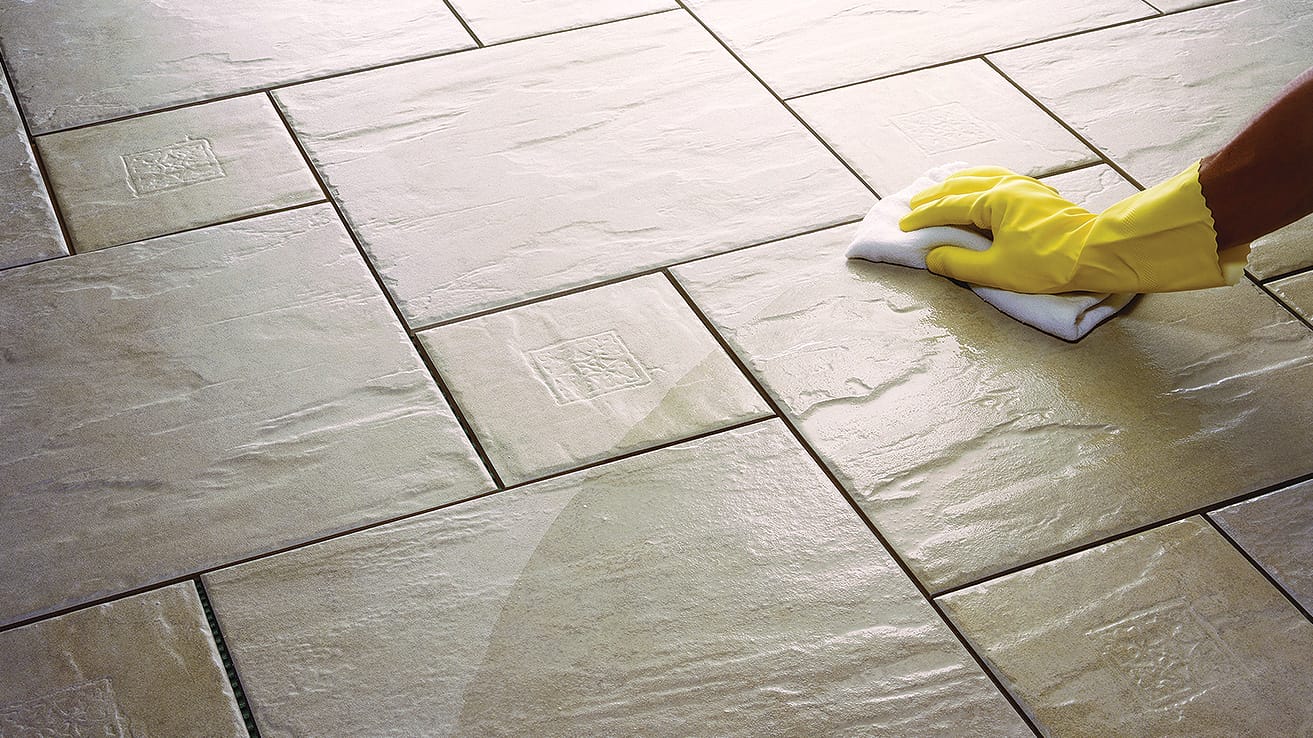 Warm water and a scrub brush
Mold can cause allergic reactions in some people, so it's important to be careful when removing any form of fungus. You should use warm water and a scrub brush or sponge with stiff bristles (like tile cleaners) on characters lines if the area is small; make sure that your cleaning solution has no adverse effects before applying! Scrubbing hard will get rid molds from grout between tiles as well – just remember not leave over night because this could lead into fascia infections which thrive off moisture conditions like those found inside homes during summer months
Use baking soda or borax
Mold is not a happy camper when it grows in an alkaline environment especially if there's baking soda or borax around. Mold prefers slightly acidic conditions which means these two things will do the trick and then you can scrub off all that unwanted muck!
Use hydrogen peroxide
Hydrogen peroxide is a powerful way to kill mold. Just mix 3 parts water with 1 part hydrogen-based bleaching agent (like 99% Food Grade Hydrogen Peroxide) until your desired consistency is achieved; then apply this mixture directly onto the surface that needs healing – such as tile grout or drywall stains caused by black fungus growths – let sit for 10 minutes before scrubbing gently under running warm tap water. This should remove any unwanted guests in one go! If at first nothing seems effective enough, try applying baking soda paste described above next time around
Organize what is left
Now that you've left your house squeaky clean, take advantage of storage products and organizers to rearrange your personal or commonly used objects, both what you use daily and those that are seasonal. This will allow you to save space and time.
Before starting, plan and schedule the tasks you will perform; consider doing it in spaces and start with the heaviest activities. It is a fact that you will make changes, so don't hesitate to get support from The Home Depot experts to get your project off the ground, as well as from its extensive catalog of Cleaning, and Organizers and Closets that help make the best decisions.
Deep cleaning your home is a necessity, and it is recommended to do it at least every 3 to 6 months to avoid building up dust and microorganisms.
What are you waiting for? Your search for a home cleaning service in Dallas is over! Click here and book a cleaning now!
Pick a company who works for you, and with you, anywhere anytime. Pick X-Act Care for your home.
BOOK YOUR MAID SERVICE TODAY!
Check Our Public Profiles