6 Tips to Complete an Effective Green Cleaning – A Step-by-Step Guide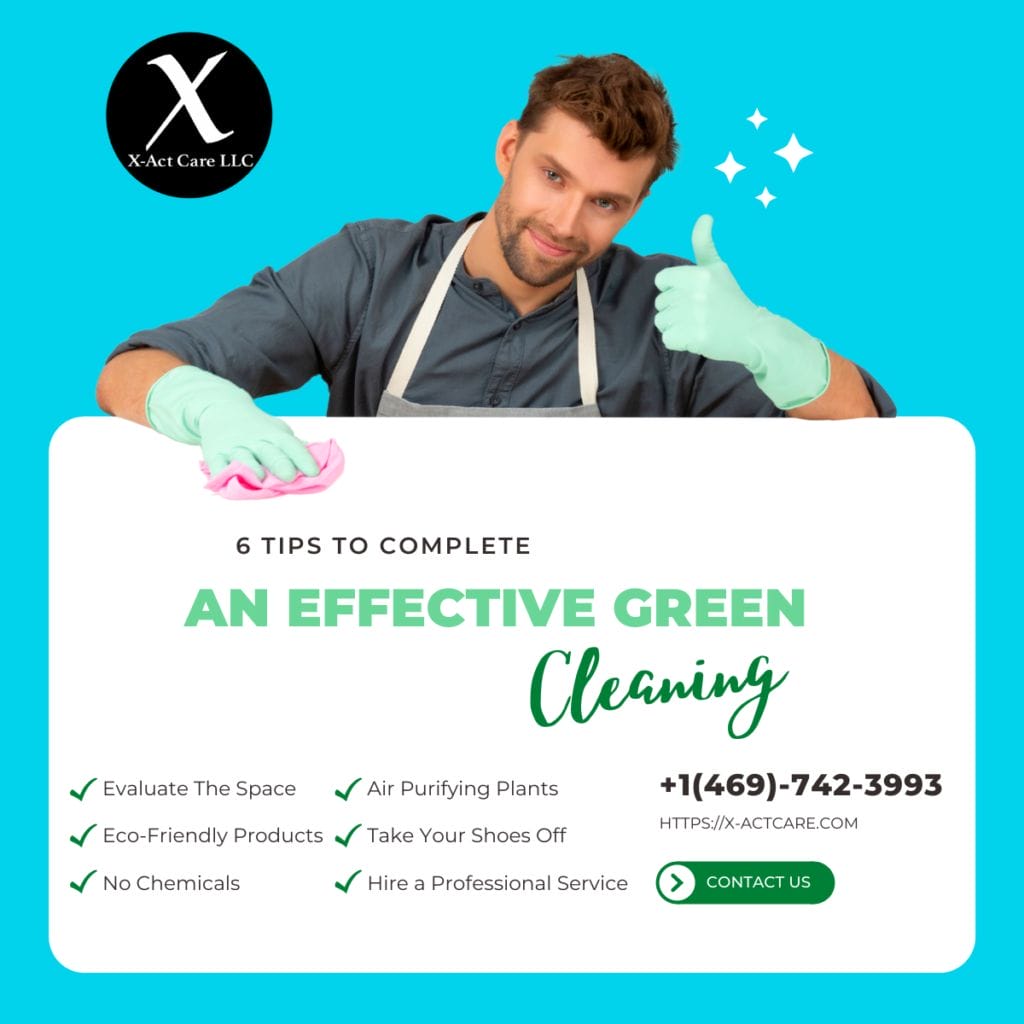 The trend of green cleaning has been spreading like wildfire over the last couple of years. We provide the facility of green cleaning at X-Act Care upon request on all our services. While some cleaning companies charge an additional fee for it, we do not. We appreciate our customers' will to adopt a healthier way of life for the sake of our planet.
Although green cleaning has gained immense popularity recently, some people are still not fully aware of this cleaning technique. So, we took it upon to enlighten our dear customers on the subject.
Here is everything that you need to know about green cleaning:
What is Green Cleaning? 
Green cleaning is an innovative cleaning technique that involves using green cleaning products, i.e., nature-friendly products. It is famous for its harmless methods and process that do not threaten Earth's quality of life.
How do you do an effective green cleaning step-by-step?
You must follow the steps below to complete  a green cleaning:
Step 1: Evaluate the Space You Want to Clean 
Before beginning your green cleaning endeavour, it is essential to think about the surfaces you will clean. Elements like their material, absorbency, and age play a significant role in how well you will be able to clean those spaces.
For instance, it will be easier for you to clean stainless steel or marble surfaces using green ingredients. But you may experience difficulty cleaning dirt from a surface with great absorbency and stains readily, such as carpets.
Difficult to clean objects should be avoided if it is your first time trying the green cleaning method as you may end up laminating those objects with allergens instead of effectively cleaning them.
Step 2: Purchase Eco-Friendly Materials 
Investing in environment-friendly products is a great step towards a cleaner and greener environment. You could start by replacing your regular bulbs with LED lights. They are energy efficient and can save a considerable amount of money spent on energy consumption. There are a lot of materials that can be substituted for encouraging green cleaning.
Best Green Cleaning Products: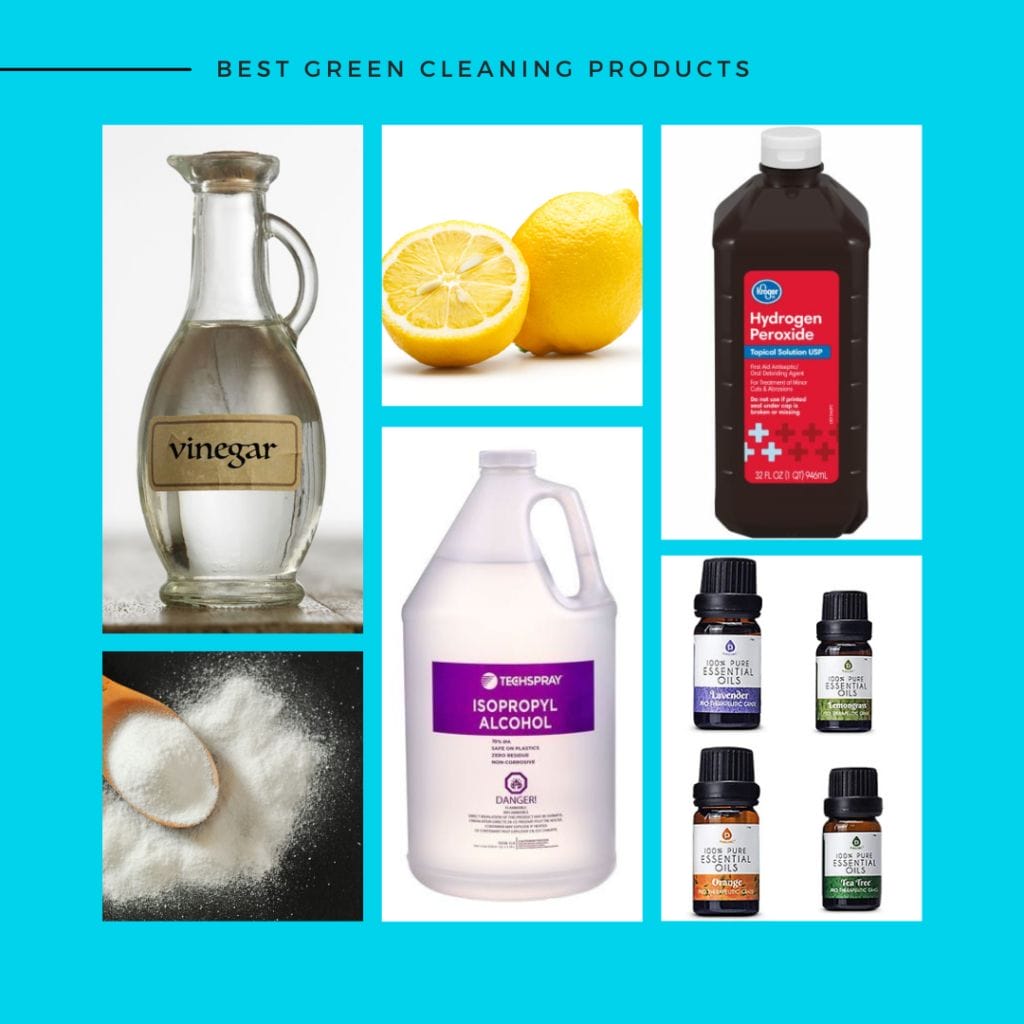 Mentioned below is the list of best natural disinfectants that you can use regularly:
Vinegar
Baking Soda
Lemon
Alcohol
Hydrogen Peroxide
Hot Water
Essential Oils
And you know what the best part is? You can find all these ingredients in your kitchen, so you don't need to spend a penny! Most importantly, cut down the use of non-degradable items so discarding them won't add up to the planet's pollution.
Although this one is quite evident given the article's name, we will mention it anyway, considering how important it is. Suppose you are serious about implementing green cleaning. In that case, it is time to ditch all your chemical cleaners as they contain ingredients that are not eco-friendly and harmful to the environment.
It is also important to note that never throw these cleaners down the drain in the trash as they will still leave out a toxic impact on the environment. Instead, consider sending them off to communities that specifically offer the recycling of these items.
Step 4: Invest in Air Purifying Plants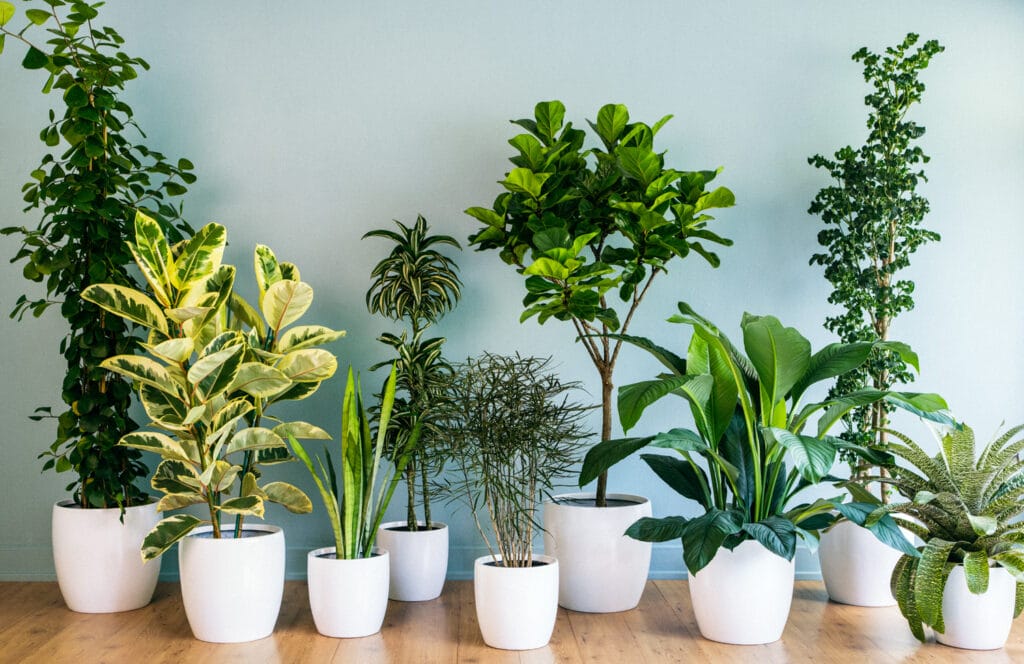 Adding houseplants to your home or workplace can serve two-fold benefits. First, they will uplift the theme of your room with their greenery as they can be used as a decorative item. Second, these plants possess air-purifying qualities that can increase the air quality around you and help get rid of the toxins, making your surroundings a lot healthier. Plus, they are not even expensive, so it's a win-win situation!
Step 5: Don't Step Inside While Wearing Shoes
A part of green cleaning also includes avoiding littering the space. Leave your shoes outdoor as they might contain a lot of dirt, animal waste, oil, and particulate pollution, which is not good if you try to implement green cleaning in your house.
This will also give you the added benefit of less dirt inside the house, which means you won't have to mop and sweep as often as you usually do. It is also good if you have pets and children at your home. Let's make your home a safer place for them to live!
Step 6: Hire the Services of a Professional Green Cleaning Company 
Let's not deny it – green cleaning requires much more patience and time than cleaning with chemical cleaners. Trust us, you don't want to exhaust yourself in the process, so it is better to hire the services of a green cleaning company simply. We, at X-Act Care Cleaning Services, provide the best green cleaning services in Dallas, so you just unlocked a golden opportunity if you reside there!
Why is Green Cleaning Important?
Eco-friendly cleaners do not threaten the environment, unlike conventional cleaning supplies. Green cleaning products are made from easily degradable ingredients and can be broken down to become a part of our surroundings.
Hence, if we would like our upcoming generations to live safely on this planet and live a healthy life, switching to a green cleaning method is essential to preserve the Earth!
Do Natural Disinfectants Work?
Natural disinfectants are quite effective in getting rid of dirt and toxins. But, as we already mentioned above, cleaning with these products requires more effort and patience. They are not as quick as the chemical cleaners but let's just look at the brighter side!
How to Promote Green Cleaning and Green Environment?
Here are a few things that you can do to keep your environment clean and green:
Start carpooling
Avoid using paper
Ditch chemicals and pesticides
Increase recycling
Avoid excessive wastage
Use biodegradable products
Raise awareness among the public
We hope you are now motivated to be green when you clean with all these points in mind. Let's join hands in saving the planet together!